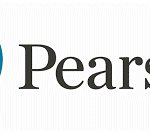 Latest News
Administering RehaCom via telepractice in the USA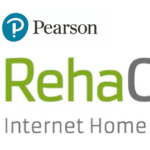 Pearson Clinical Assessment has recently added the option for "Home Training" to be provided alongside a RehaCom license subscription. With this method of delivery, home based therapy is "prescribed" to the patient by the clinician responsible for the patient's cognitive rehabilitation. The therapy "prescription" is assigned from the clinician's computer and is transferred over the internet to the patient's computer at home. The patient can then launch and complete their training using special patient specific software loaded on their home computer.
Please note that with the home training option, patient health PII and training results are encrypted and pass over the internet through the servers of Hasomed GmbH in Germany. Completed training results are then downloaded by the clinician to their computer for monitoring and therapeutic evaluation. Home training can be purchased in bundles of Home Training Hours in three package levels: Discover – 400 hours, Classic – 800 hours, or Power – 1600 hours. These training hours are used in combination with a standard "In Clinic" RehaCom site license or with a new "In Clinic Screening License".
For more information and to discuss your needs, please contact us at: rehacominfo@pearson.com
About RehaCom and Pearson
Pearson is the exclusive distribution partner for RehaCom in the United States. Pearson Clinical Assessment is the leading global publisher of tests used for clinical diagnosis and understanding of patient strengths and weaknesses in the areas of psychology, speech & language and occupation therapy. RehaCom provides Pearson customers the opportunity to provide the therapy and treatment their patients and clients need. RehaCom is an evidence-based, clinically proven cognitive therapy after stroke and TBI, for patients with psychiatric disorders such as depression, schizophrenia, addiction and for patients with neurodegenerative diseases such as multiple sclerosis.
RehaCom can be licensed for in-clinic use, and is also now available with home-based telehealth training via our hourly therapy license options. For US specific product information and click here for ordering options or contact us via email at rehacominfo@pearson.com. When contacting us by email, please provide your complete contact details including your name, organization, address and phone.
Pearson
19500 Bulverde Rd #201
San Antonio
USA