What is DigiTrainer?
DigiTrainer is a therapy device for motor and sensory rehabilitation of hand and fingers. It mobilizes fingers with limited degrees of movement and helps to treat high muscle tone.
The principle of action is unique: It is based on the combination of vibration, movement and pressure. The vibration promotes perception and blood circulation of hand and fingers. Furthermore the DigiTrainer stretches and massages every finger, while fixing them with mild pressure.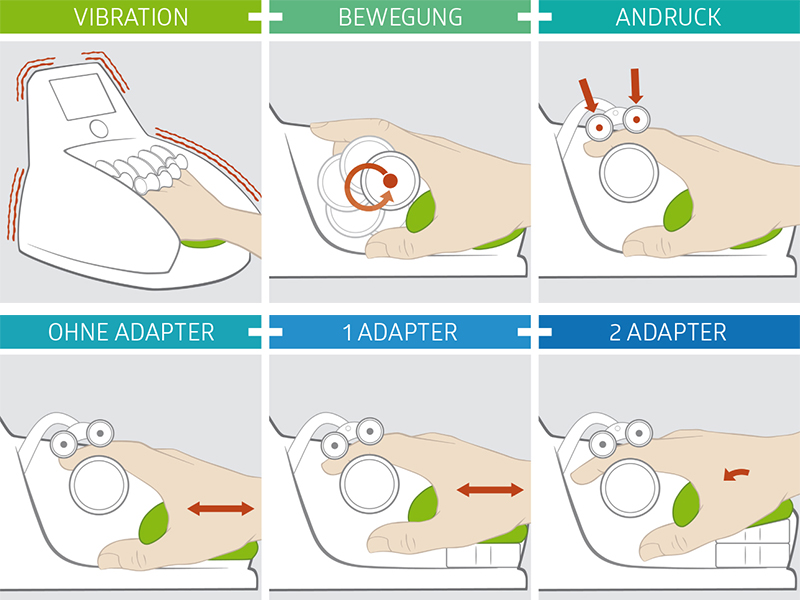 What makes the DigiTrainer special
Rehabilitation of hand functions

Mobilization of functionally limited fingers

Reducation of muscle tone (reduce spasticity)

Treatment of sensory perception

efficacy clinically proven
What experiences exist with the DigiTrainer?
"
Neglect patients showed improved perception to the affected side; improved sensorimotoric perception of the fingers; better mobility of the functionally impaired fingers as preparation for self-training; reduction of muscle tone.
"
The handling and operation of the device is simple and understandable. We experience great acceptance by patients and above all positive feedback.

Do you already know the newsletter of HASOMED GmbH? Here you will receive all information about updates, product enhancements as well as current offers and dates.
How can I get to know DigiTrainer?
The UN forecasts a world population of more than 9.7 billion people by 2050. A challenge for medical care and a task that physicians and manufacturers of medical technology can master together. Medica 2019, World Forum of Medicine, creates the link between medicine and medical technology, present and future. HASOMED is there.
Nov
16
Mon
2020
Medica 2020

@ Convention Center Düsseldorf
Medica is the largest international trade fair for the medical industry. More than 5000 exhibitors from all over the world present innovations for outpatient and clinical care, supplemented by forums and specialist lectures, in Düsseldorf, Germany.
Which versions of the DigiTrainer are available?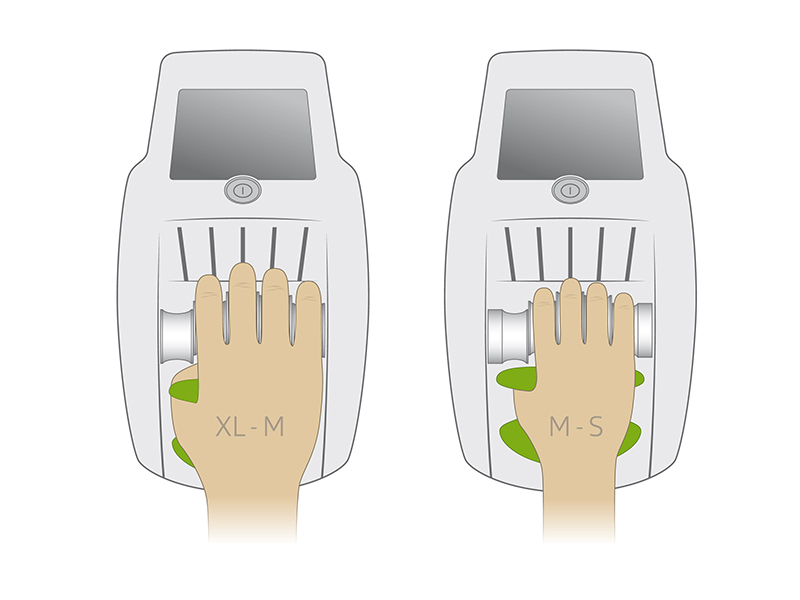 DigiTrainer is available in two different sizes. The standard version DigiTrainer is suitable for large hands. The DigiTrainer S is suitable for small to medium-sized hands.