What is RehaCom?
RehaCom is a comprehensive and sophisticated system of software for computer-assisted cognitive rehabilitation. This practical tool assists the therapist in the rehabilitation of cognitive disorders that affect specific aspects of attention, concentration, memory, perception, activities of daily living and much more.
By solving tasks, brain processes will be activated and important brain functions will be improved or restored. Successful training means that the user will be better able to cope with the challenges of everyday life. RehaCom can be used even at a very acute stage of injury - and remains relevant through all stages of recovery. Training modules can easily be selected based on a cognitive assessment or by using the growing number of Screening Modules.
Training in mother tongue The software has about 30 modules and is also available in 27 other native languages, so patients can work in their mother tongue. The software is auto-adaptive so the difficulty level will rise and fall depending on the performance of the patient. After a period of therapy inside a facility, the patient can also be supervised at home, over the internet, by using RehaCom's remote supervised training option.
In addition to clinical therapy with RehaCom, patients can also be treated at home. The RehaCom home training is designed for this purpose and can be controlled and monitored by the therapist.
What are the main benefits of RehaCom?
For the Clinician
Rooted In Science he system has been developed by and for neuropsychologists over the last 20 years. Although it feels like a game, it is rooted in science and clinically proven. Multiple Language Options The software is available in 27 languages at no extra cost, so clients can train in their native language. About 30 modules are available in the English language. Universal Use The procedures cover all stages of rehabilitation. Training can start as soon as possible after ABI and continue all the way through rehabilitation. Deficit Specific The modules cover all cognitive deficits including attention, reaction, memory, and higher executive functions. This means deficits can be targeted and specifically trained. Auto-Adaptive The system is auto-adaptive, meaning the activity will get harder or easier depending on the performance of the client. This ensures steady progression and reduces frustration for the client. Screening RehaCom offers a number of Screening Modules to detect impairments and recommend corresponding cognitive training modules. Regular screening can also help show progression and provide detailed reporting. Remote Supervision Supervised training over the internet is available with Internet licenses. You can prescribe a training programme and monitor your clients remotely. Maximise Therapy Time Reinforce therapy strategies using RehaCom modules. It will enable you to work more efficiently with your clients and after a number of sessions, they can even work alone.
For the Patient
Improved Cognitive Function With consistent use the patient will see clear improvement in areas of cognitive deficit. Many tasks will reinforce the strategies of their therapist and maximise their recovery. Individual The software is adaptable to the patient. They can work in their native language, allow for visual deficits and even use familiar stimuli - such as family images - within the training. Remote Working RehaCom can be used remotely with therapist supervision over the internet. This means they can continue working on modules and reinforcing therapy strategies outwith their regular sessions, improving their recovery. Resists Frustration The modules auto-adapt to the patient's success. When they find a task difficult they will find it gets easier until they can cope. If it is relatively easy the software will introduce a little more challenge and prevent boredom.
How does RehaCom work?
RehaCom has evolved to become the leading European tool for computer-based cognitive rehabilitation, with over 95 % of German rehabilitation clinics using RehaCom every day! This is not a brain training tool for amusement - although it is engaging to use. It was designed by clinicians and engineers to deliver real-world benefits for users with cognitive issues following a brain injury. With RehaCom you can have an unlimited number of Therapist and Client profiles. Clients can be assigned to multiple therapists as required. You only need some basic information to create a profile but there is scope to add much more if required. Once you have created a Client Profile you might want to try one or two Screening Modules to get an idea of their current status and get suggestions for starting modules.
Screening
There is a number of screening modules available for use, and these are improving and expanding on each release. Each screening module lasts around 15mins, so you may not want to test all of them in one go. We generally recommend beginning with Alertness screening as it points towards any attention deficits, which are the cornerstone of cognitive function. The screening module begins with an example and a practice session to make sure the client understands the task. Once this is complete the screening will begin. After screening the results page will show you where the client's performance sits against aged matched norms. This gives a helpful indication as to the severity of the deficit and advises on the particular training module to be used. You can link directly to the training module from the results screen.
Training
There are about 30 training modules available in English, and this number is steadily growing. Once the therapist knows which module to select they can double click on the icon and select a number of variables from the Parameters screen. Including:
Duration of session

Starting Level of the session

How sensitive the adaptivity should be
There are additional module specific variables available including:
time limit to solving tasks

audio feedback

stimuli choices and more
Once the therapist is satisfied the client can begin training (with or without setup instructions from the RehaCom system). As the training goes on, the task will become easier or harder depending on the client's performance. This means that it can remain challenging without becoming frustrating. Training can always be paused or instructions repeated if necessary.
Results
Once the training is complete the therapist can review the session from the Results screen. There is a wealth of data included that becomes more rich as the software is used more frequently. The data can be presented in a variety of ways including charts, graphs and comparisons. The most commonly read results are:
Level progression

No. of mistakes made

Time taken for each task
By analysing the data thoroughly the therapist is able to identify particular weaknesses e.g. noticing auditory stimuli, and address this further in the training.
Do you already know the newsletter of HASOMED GmbH? Here you will receive all information about updates, product enhancements as well as current offers and dates.
Visual Field Training
Visual field failures are frequent side effects after stroke or hypoxic brain damage. The visual information is transmitted from the eye via the optic nerve and via the visual radiation to the occipital lobe for processing. If these nerve tracts are damaged, the required visual information no longer arrives there and cannot be processed - resulting in a visual field failure. Those affected have particular difficulties with reading and visual orientation. Targeted training can significantly reduce the effects on everyday life.
Indications Impairments in visual exploration on one half of the visual field. They often occur in neglects or extended cerebral infarcts in the area of distribution of the middle or posterior cerebral artery. Other organic brain disorders can also cause these functional impairments. Suitable for persons aged 8 and up. Training Task The client can see a horizon on the screen with a very simple structured landscape. In the middle of the screen, a big sun is displayed. At irregular intervals, an object appears left or right of the sun. Whenever the client notices an object, he has to press the corresponding reaction button (left or right arrow key of the RehaCom Panel). Training Material On the screen, a horizontal line is visible. At easier levels, a sun is indicated in the middle for a better orientation of the client. In irregular temporal intervals, different objects or symbols, e.g. animals, cars, bikes, motorcycles etc., appear on the horizontal line. At higher levels of difficulty, the symbols become smaller, the horizon disappears, and additional deflecting stimuli are shown and fade again.
Indications The training is recommended for clients with homonymous visual field impairments, impaired visual exploration or visual neglect. Training Task There are four different types of tasks. In the task "Search for missing numbers", numbers scattered around the screen must be searched one after the other and the missing numbers must be identified. In "Search objects", certain objects embedded in scenes must be found and clicked on. In the task "Search and count object", the number of presented objects must be determined. The task "Superimposed figures" is used for training the detailed analysis. Simple figures are presented superimposed. The patient must decide which basic forms the superimposed figure consists of. Training Material There are many detailed images and scenes available for the "Find object" and "Find and Count objects" tasks. The task "Superimposed figures" contains many simple geometric figures that are differently colored or black.
Indications Neurological visual impairments such as Hemianopia and resulting perception, processing disorders, reading and attention problems, and visual neglect. Training Task A fixation point is displayed on the screen. When a light stimulus appears, the client should respond by pressing a key (mouse click, keyboard, etc.). The client has to react when the fixation point changes colour and respond to every visible light stimulus. If the client misses a stimulus, it will disappear, and then reappear. Training Material The light stimulus is displayed by using a specific algorithm. The stimuli will move and appear in different positions on the screen, including close to, and over, the border of the impaired side of the visual field. Repeated and intensive activation of this area will encourage a positive change in the visual field over time. Audio feedback/signals will provide feedback to help sustain the client's attention. RESE is auto-adaptive, changing the difficulty according to the client's performance. It is recommended to use the chin rest to stabilise the head, maintaining a consistent distance from the screen.
Visuo-Motor abilities
Human movement is based on the coordination of different motor, visual and proprioceptive systems. In numerous everyday "fine motor" activities such as using cutlery or tools, the exact coordination of eyes, head and hands is essential. During motor activity, visual control plays an essential role - especially in the learning stage of movement sequences. Brain damage to the motor or sensory area, but also to the spatial or visual system, can result in serious difficulties of visuomotor function.
Indications Damages of the motor cortex (frontal lobe) causing deficits in the control of fine motor skills. They can be observed most clearly in coordination disorders of hand and finger movements. In many cerebro-organic diseases and damages, e.g. cerebral insults, haemorrhage, spacious tumours, craniocerebral trauma, etc., visuo-motor functions are also affected. The training is indicated for all disorders of fine motor skills. Training Task On the screen, a circular disc (rotor type abstract) and a dot are shown differing strongly from each other due to different colours. The client has to move the dot into the circular disk by means of the joystick or mouse. Then the disk starts moving along an unpredictable track. The client tries to follow the movement with the joystick (represented by the dot). In "rotor type concrete", e.g. a flower is used instead of the circular disk and a beetle or a bee replaces the dot. Training Material For operating the training, a huge circular disk describing a given movement, and a dot that can be moved with the joystick or mouse, are used. In order to make the training more variable and interesting especially for children, 25 pairs of pictures are used as rotor/cursor in the "concrete" mode.
Which screening modules does RehaCom offer?
The RehaCom Screening modules were created to assist therapists in choosing which training modules to best use with their clients. RehaCom is a therapy tool so the screenings are not intended to replace comprehensive diagnostics, but rather guide the therapist into prescribing the most effective module for their deficit - based against any deviation from the norms. The results of the screenings are displayed graphically along a bar chart which shows your client's results alongside aged matched norms. You are also able to dig much deeper into the specifics of the task - although this is not necessary to do. If the screening has identified a deficit, RehaCom will recommend a training module to commence with. Screenings can be performed every few weeks to measure progress and to adjust the prescription if necessary.
Alertness (ALET)
In this module the tonic alertness, the phasic alertness, and intrinsic alertness are measured. The first stage of the test is to measure the response time while the user has to push a button as soon as a fully filled square appears on the screen. In the second stage, response time to the same visual stimulus is measured while a signal sound is heard before the square appears. The client has to wait until the square appears on the screen to push the button, not reacting on the sound.
Selective Attention (GONT)
This screening measures the ability to react fast on certain stimuli and to inhibit reactions on other (GoNogo paradigm). In everyday life it is essential to suppress reactions in favour of internally controlled behavior. The mean reaction times and errors are recorded.
Campimetry (KAMP)
The field of vision can be examined binocularly or monocularly using the screening campimetry. In contrast to the three-dimensional perimetry, the campimetry is two-dimensional. In the test, stimuli appear on the screen at random intervals at different positions. While the client keeps his gaze fixed on a central point on the screen, he should perceive these stimuli and confirm them as quickly as possible with the answer button. To control the fixation, the fixation point changes its colour or shape at irregular intervals. The change of colour should also be confirmed as quickly as possible with the answer key. Before performing the test, parameters such as screen size, distance from eye to screen, size of the measuring matrix, as well as the eye to be tested, can be set.
Divided Attention (GEAT)
In this module the client has to solve a visual and an auditive task simultaneously. One trial contains 80 visual stimuli with about 15 % relevant stimuli as well as 160 auditive stimuli with approximately 10 % relevant stimuli. For a visual as well as an auditive stimulus, the client has to push the same button on the keyboard. Both tasks start at the same time.
Working Memory (PUME)
In this module, it will be determined the visual-spatial memory span and the visual-spatial memory function. It is also used for testing the implicit visual-memory learning and the working memory.
Spatial Numbers Search (NUQU)
In this module basal cognitive performance and selective attention are tested. In addition the test can be used for screening a visual neglect. The basal cognitive performance is associated in literature with perceptual speed. By selective attention is meant the ability to turn themselves to the relevant stimulus of a stimuli constellation and ignore irrelevant stimuli of this constellation, over a short time period. This task is deduced from the well-known "Digits-Connection-Test" developed by Oswald and Roth 1987.
Memory For Words (WOMT)
This screening measures the client's ability to memorise and recognise words. Firstly, the client is shown two words at the same time and must indicate whether the words are different or identical. In the second stage, the client will be shown one word at a time on the screen. The client must indicate whether this is the first time the word has appeared, or whether it has appeared before. This module requires the client to use their long-term memory and recognition methods to complete successfully.
Logical Reasoning (LOGT)
This screening measures the client's ability to complete a sequence. It examines if the client can identify irregularities and is able to draw logical conclusions. Visual material similar to intelligence tests used by Weiss, Cattell, Horn Sturm and Melchers is used. A visual sequence of four blocks will be displayed on the screen. They must complete the sequence correctly by selecting a 5th block from the options available. This screening is an important part of executive function diagnostics.
Visual Field (VITE)
This screening measures the visual field and fixation accuracy of the client. In many hospitals, clinics and outpatient facilities, assessment of the visual field is difficult. This module provides them with an accurate tool. The client will be asked to focus on a circle in the centre of the screen. He must indicate when he sees that circle fills with colour. He must also indicate when a line appears from this circle with another circle on its end. He must not react if there is no circle at the end of the line. The results can be printed as a visual field map.
Who can use RehaCom?
Clinician Use
RehaCom is used extensively by neuropsychologists, occupational therapists and clinicians in rehabilitation centres, hospitals and clinics (both public and private). RehaCom is now used in 95 % of German rehabilitation clinics and extensively across the globe including most of Europe and Asia.
Internet Use
Increasingly RehaCom is being used over the internet. Therapists can prescribe modules for their patients to do, monitor progress and change their tasks using remote supervision. This is particularly favoured by Occupational Therapists working in the community who have a wide area to cover, or wish to enhance their patient's therapy.
Patient Use
RehaCom has a wide range of applications but is used most commonly by those with acquired brain injury, including stroke. It can be used from the most acute stages, all the way through their recovery. RehaCom can also be useful for those with MS, ADHD, Depression and Visual Field difficulties. There are no contraindications to using the RehaCom system.
What is RehaCom home training?
Telehealth Cognitive Rehabilitation - Staying connected through RehaCom home training via internet
The therapy of cognitive disorders requires longer treatment time. The patient can continue the therapy started in the clinic under supervision at home. The therapist prepares a specific therapy plan for this. This plan is stored on an internet server. The patient downloads the plan and conducts the training at home. The results are automatically saved on the server. The aim is to ensure the continuous transition of the patient's cognitive therapy from the clinic or private practice via neuropsychology, occupational therapy or speech therapy, to training at home. Every day the patient has a program of various training modules planned for his rehabilitation needs. The therapist supervises and monitors the execution and the results of the home training, whereby the training plan is adapted to the individual needs and the actual performance. The therapist always has the opportunity to monitor the course of therapy and respond directly to fluctuating performances. The involvement of relatives is possible and desired for those with a particularly distinctive disorder. In the long term, this is the only way to sustainably improve the participation of those affected.
RehaCom Testimonials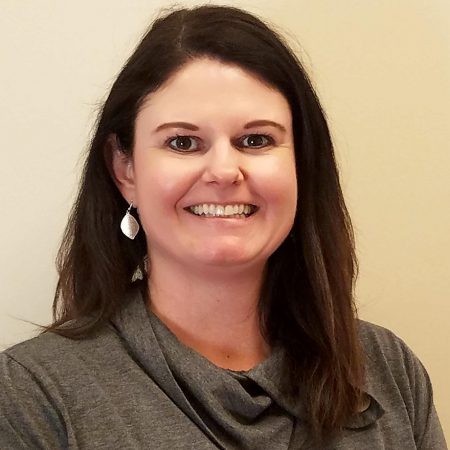 Julia Marton
I work in a post-acute inpatient neuro transitional program where nearly all of our patients have an acquired brain injury. We have patients at all levels of recovery and we have found that RehaCom is useful for nearly everyone as it can meet the patient at their current level and progress them appropriately. We use the RehaCom to address the foundations of cognitive recovery for some and target more advanced skills for return to work and driving with others. The objective data the RehaCom provides is a great tool for our clinicians to not just track progress but use as a tool to show our patients their level of performance, especially when many of them have limited insight into their impairments. The RehaCom has been a great addition to our program in many ways. Many of our patients enjoy it so much that they have asked if they can be given RehaCom "homework" for evenings and weekends.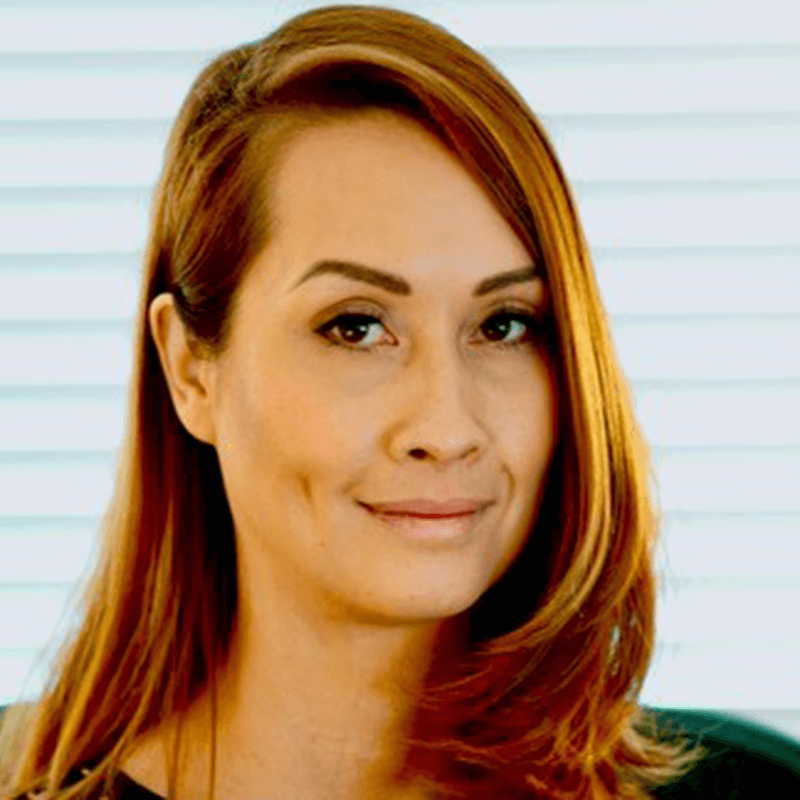 Reagan Adams
As a clinical psychologist in a busy private practice, I have been using RehaCom for a number of months now with a particular focus on persons diagnosed with Schizophrenia. We have found that RehaCom has provided our clients with a versatile user-friendly cognitive remediation program that creates an individualised tailored experience that targets each client's specific cognitive deficits. The screening modules are easy to run and the results sections provides both the therapist and client with a number of visual aids to prompt and motivate. As The Shrink Company operates within a multidisciplinary team, RehaCom has acted as a crucial adjunct therapy to our nursing, psychiatry and psychology approaches. Most importantly, RehaCom has facilitated The Shrink Company's objectives in translating therapeutic approaches that optimise the functional outcomes for our clients.
Mr. B.
Mr. B, 58, suffered a stroke in March 2009, while working in the office of his sign company. He was rushed to the local hospital, and admitted into the intensive stroke unit. After 4 weeks he began inpatient treatment at a neurarehab centre. Initial screening indicated deficits in Attention/Concentration and Visual Field. A therapy plan was developed, including training with specific RehaCom therapy modules, thirty minutes per day, four times a week. Mr. B commented ,"I feel like cells in the affected area of my brain are starting to reconnect". After 5 months, Mr. Mr. B now trains daily at home with RehaCom. His therapist reviews his progress remotely, and updates his therapy regimen every 2 weeks. His concentration and attention have improved dramatically, and he can now watch TV and even read books. When asked if he would recommend RehaCom to others, he smiles: "Absolutely! Without question. I have tried several brain-training products , but none with this advanced capability, and matched to my particular weaknesses". Reflecting back, Mr. B says, "At first I was depressed when I started working with RehaCom - I couldn't complete even the lowest level exercises. But then I started flying through the difficulty levels, and I became more and more enthusiastic. I think the depression at first was just a natural consequence of RehaCom forcing me to recognize my limits.".
C. Wartenberg
Our center offers a wide range of inpatient and outpatient therapies for neurological rehabilitation. Upon intake, cognitive deficits are assessed and a cognitive rehab therapy plan is developed. Most of the patients show deficits in attention, concentration, memory, visual neglect, executive functions, spatial and visual perception, and other visual field deficits. All of these can be trained using the RehaCom software. The clinic has 7 therapy computers, plus a projector for visual field training. After an introduction, patients work independently with RehaCom. Training can be customized to the specific deficits and abilities of any patient, and the software tracks performance for each task, adjusting the level of difficulty accordingly. The therapist monitors the training, and can work with multiple patients at once, concentrating on those who need the most support. Training results are saved automatically and reviewed afterwards. For patients with more severe impairments, we provide individual training. With an experienced therapist, the RehaCom software can be used to train numeraus, very basic cognitive functions. Our RehaCom database is stored on a network server, so patients can work at any therapy station in the clinic. Patient data and training results are instantly available, and each training session begins where the last one left off. The new training results are then stored in the centralized database. I have worked with RehaCom now for 12 years. and during that time I have watched the system develop. The company has always been open to suggestions, and looking for ways to improve the software. Patients with cognitive disorders are a difficult clientele, but of all systems I know, RehaCom is the most customizable to our patients needs.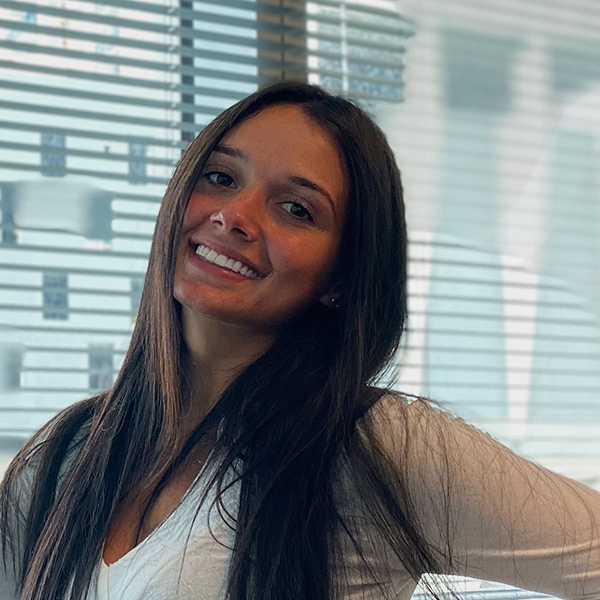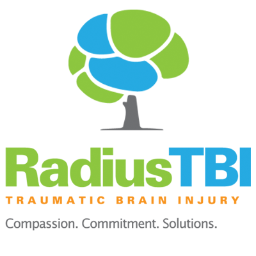 Amanda Manzo
Working at a modern day neurology office is extremely difficult, because the level of severity and needs differ with every single patient. RehaCom has squeezed its way into a majority of our treatment plans and has made it easy to allow my patients to work on improving their deficits at their own pace, yet a pace that still challenges them. RehaCom challenges my patients on a daily basis either here in the office or from the comfort of their home which allows patients to recover cognitive abilities, and self-confidence lost in their trauma.
How can I get to know RehaCom?

One more study with RehaCom proves the effectiveness. This time in patients with Secondary Progressive Multiple Sclerosis.
There are no upcoming events to display at this time.
Which version of RehaCom is current?
RehaCom is currently available in version 6.9. With this version, the various training modules have been changed and the functional errors have been fixed.
System requirements for RehaCom 6.9
Intel Core i3, i5, i7 6th generation or equivalent
DirectX 10.1, Intel HD530 or higher (at least 2 GB graphics memory)
Size according to patient requirements; minimum resolution 1024 x 768 px for step size 100 %, with a font size of 120 % 1024 pixels are required vertically
to install the software (alternatively via USB/network)
RehaCom panel, RehaCom keyboard
Which product options of RehaCom are available?
Depending on the country you are based there may be a number of different package configurations available to you. The main thing to consider when you want to use RehaCom is whether you wish to use it online to remotely supervise your clients. The main differences are:
Non-Internet Licenses
Usually stored on a panel or dongle
Fixed term unlimited use
Unlimited therapists and clients
No remote training ability
Internet Licenses
Activated by code over the server
Available on a Pay-As-You-Go basis
Unlimited therapists and clients
Full remote training and supervision ability
There are also complementary products for use with the RehaCom system: A special custom panel or type of keyboard to allow clients with severe motor impairments to use the software and interact with the computer. Intended for visual field related training is the chin rest. This product allows the client to stay in a comfortable and reproducible position in front of the monitor, therefore maintaining the same viewpoint throughout the training session.
If you would like more information about RehaCom or purchase options, please contact our sales partners in your area.
What are the frequently asked questions about RehaCom (FAQ)?
Media Center
For Therapists and Doctors
User Manuals for Screenings
User Manuals for Modules